"I am the strongest!"
"I'm determined to be stronger"
"I am the most famous hero in Japan"
Heroes are fighting while raising a loud voice.
Apparently, they are fighting for who is the strongest.
But it's not likely to be settled.
"Would you like to actually fight here?"
"I want it!"
"Don't complain about losing"
It was in a state of explosive situation.
At that time, they heard other voices.
"Small light"
A strong light hits three heroes.
Then, the body of the three heroes will become smaller and smaller.
"The fight is not good"
While saying so, the big Doraemon stopped fighting the three heroes.
"Who is strong, that's me, Doraemon"
The heroes who were under the feet apologized to Doraemon for saying "I lose".
Very cute "MINT Doraemon Big Size Figure 12 Inch Movie Nobita's Birth of Japan from Japan" arrived.
Doraemon wearing a movie costume.
Please purchase it.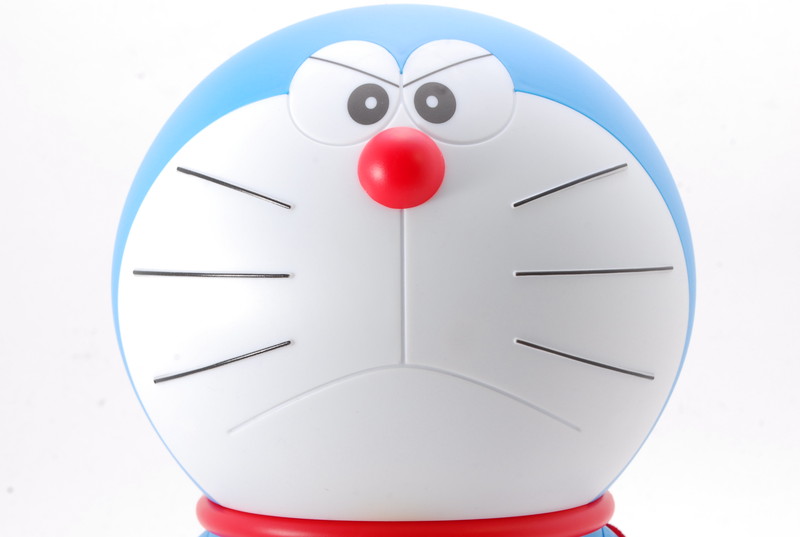 Description
■ Total
MINT
■ Appearance
Appearance is beautiful,
tiny scuffs from normal use.
It shows signs of use.
*Please check photos.
■ Functional
It works properly.
■ Bundled Items
–
All you can see in the picture will be included in a set of a package.
Please refer to the pictures for more details.
Please check the pictures and don't hesitate to ask any questions about the item!
Thank you.
Item specifics
Condition: Used :
Seller Notes: "■ TotalMINT■ Appearance Appearance is beautiful,tiny scuffs from normal use.It shows signs of use.*Please check photos.■ Functional It works properly.■ Bundled Items -All you can see in the picture will be included in a set of a package.Please refer to the pictures for more details.Please check the pictures and don't hesitate to ask any questions about the item!Thank you."
Material: Plastic
CSN: 1692
Type: Figurine