Have you ever seen a hero fight?
Jump from tremendously high places and kick in a fantastic position.
It cannot be imitated by ordinary people.
"This looks like something."
So, Kamen Rider thought.
Kamen Rider is a Japanese superhero.
That's why jumps and kicks are his super skill.
One day, Kamen Rider went to the park.
Then he found a large place and turned upside down his hat.
The moment he started jumping and kicking as usual.
At first, there was no one around him, but in less than five minutes people began to gather.
That's right.
People thought he was doing street performances.
In an instant, his hat was full of money.
"As expected, this is a good part-time job."
Not to mention he had a delicious dinner that night.
The very popular "EXC+++++ Contax IIa Rangefinder Camera RF Zeiss Opton Sonnar 50mm f/2 from Japan" is available.
Very popular like his street performance.
Please check it out.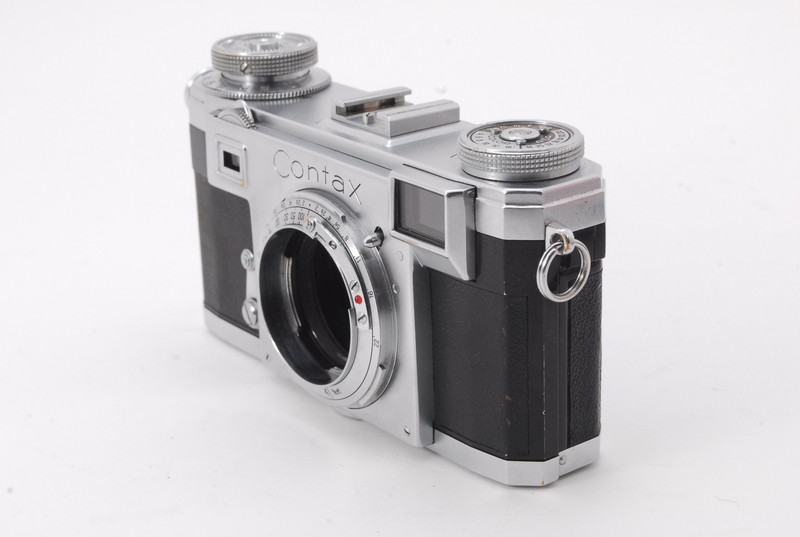 Description
■ Total
EXC+++++
■ Appearance
Appearance is beautiful,
tiny scuffs from normal use.
It shows signs of use.
*Please check photos.
■ Optics
Beautiful condition.
There is no fog.
There is no fungus.
There are slight scratches on the front element.
There is no separation.
There is slight dust in the middle element.
* It is an evaluation considering the manufacturing year.
■ Functional
It works properly.
■ Bundled Items
Front Cap
All you can see in the picture will be included in a set of a package.
Please refer to the pictures for more details.
Please check the pictures and don't hesitate to ask any questions about the item!
Thank you.
Item specifics
Condition: Used :
Seller Notes: "■ TotalEXC+++++■ Appearance Appearance is beautiful, tiny scuffs from normal use.It shows signs of use.*Please check photos.■ Optics Beautiful condition. There is no fog.There is no fungus.There are slight scratches on the front element.There is no separation.There is slight dust in the middle element.* It is an evaluation considering the manufacturing year.■ Functional It works properly.■ Bundled Items Front CapAll you can see in the picture will be included in a set of a package.Please refer to the pictures for more details.Please check the pictures and don't hesitate to ask any questions about the item! Thank you."
Model: Contax IIa
Film Format: 50 Mm
Country/Region of Manufacture: Germany
Focus Type: Manual
Custom Bundle: Yes
Brand: Contax
Type: Rangefinder
CSN: 1715
Features: Timer
Bundle Description: Front Cap
MPN: Does Not Apply
UPC: Does not apply