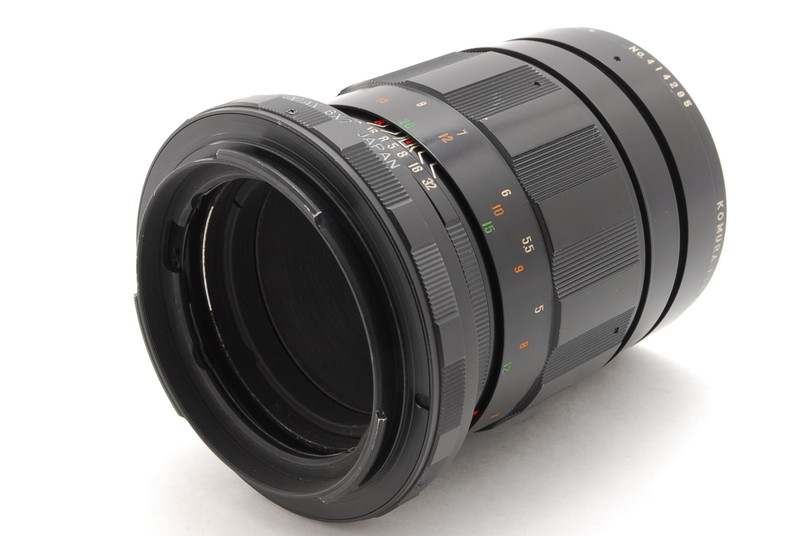 Description
■ รวม
EXC+++++
■ ลักษณะที่ปรากฏ
รูปลักษณ์ที่สวยงาม,
ริ้วรอยเล็กน้อยจากการใช้งานปกติ
มันแสดงให้เห็นสัญญาณของการใช้งาน
* โปรดตรวจสอบรูปภาพ
■ หมายเหตุ
เมาท์ได้รับการปรับแต่งสำหรับ Pentax 67, 6×7
■ การทำงาน
มันทำงานอย่างถูกต้อง
■ ไอเทมแถม
–
ทั้งหมดที่คุณเห็นในภาพจะรวมอยู่ในชุดของแพ็คเกจ
โปรดดูภาพสำหรับรายละเอียดเพิ่มเติม
กรุณาตรวจสอบภาพและอย่าลังเลที่จะถามคำถามใดๆเกี่ยวกับรายการ!
ขอขอบคุณ.
* การชำระภาษีศุลกากรจะเป็นภาระของผู้ซื้อ
* เราคือกลุ่มผลิตภัณฑ์ญี่ปุ่น
■ Total
EXC+++++
■ Appearance
Appearance is beautiful,
tiny scuffs from normal use.
It shows signs of use.
* Please check photos.
■ Note
The mount has been customized for Pentax 67, 6×7.
■ Functional
It works properly.
■ Bundled Items
–
All you can see in the picture will be included in a set of a package.
Please refer to the pictures for more details.
Please check the pictures and don't hesitate to ask any questions about the item!
Thank you.
* Payment of customs duties will be the purchaser burden.
* We are the Products Japan group.
eBay
Shopee Malaysia
Shopee Thailand
Shopee Singapore
Lazada Malaysia
Lazada Philippine
Lazada Singapore