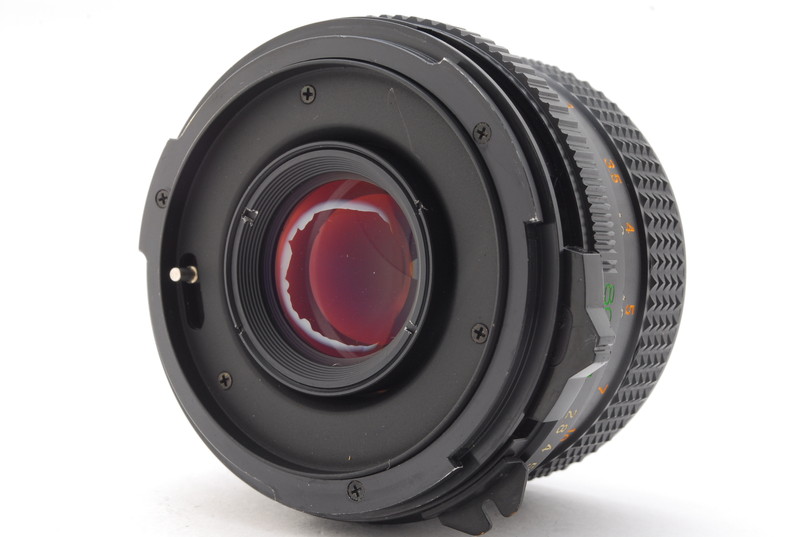 Description
■ Secondhand Dealer License
No. 308861705495
■ Total
EXC+4
■ Appearance
Appearance is beautiful,
tiny scuffs from normal use.
It shows signs of use.
* Please check photos.
■ Optics
Beautiful condition.
There is no fog.
There is no fungus.
There are no scratches.
There is separation on the rear element.
* It is an evaluation considering the manufacturing year.
* It was no problem when we had test shoots.
■ Functional
It works properly.
■ Bundled Items
Front Cap
Rear Cap
All you can see in the picture will be included in a set of a package.
Please refer to the pictures for more details.
Please check the pictures and don't hesitate to ask any questions about the item!
Thank you.
* Payment of customs duties will be the purchaser burden.
* We are the Products Japan group.
■ 중고 딜러 라이센스
308861705495호
■ 합계
EXC+4
■ 외형식
외모는 아름답지만
정상적인 사용으로 인한 작은 상처
사용 흔적이 보인다.
* 사진을 확인해주세요.
■ 광학
아름다운 상태.
안개가 없다.
곰팡이는 없습니다.
흠집이 없습니다.
리어 엘리먼트에 분리가 있습니다.
* 제조 연도를 고려한 평가입니다.
* 우리가 시험 촬영을 했을 때는 문제가 없었다.
■ 기능
제대로 작동합니다.
■ 번들 항목
전면 캡
후면 캡
당신이 사진에서 볼 수 있는 모든 것은 패키지 세트에 포함될 것입니다.
자세한 내용은 사진을 참고하세요.
사진 확인하시고 아이템에 대해 궁금한 점 있으시면 언제든지 문의해주세요!
감사해요.
* 관세 지불은 구매자의 부담이 될 것이다.
* 저희는 Products Japan 그룹입니다.
■ 二手经销商执照
308861705495号
■ 总计
EXC+4
■ 外观
外观很漂亮,
正常使用造成的微小磨损。
它显示使用迹象。
* 请检查照片。
■ 光学
美丽的条件。
没有雾。
没有真菌。
没有划痕。
后部元素有分离。
* 这是考虑到制造年份的评估。
* 试拍时没问题。
■ 功能性
它工作正常。
■ 捆绑物品
前盖
后盖
您在图片中看到的所有内容都将包含在一组包装中。
请参阅图片了解更多详情。
请检查图片,不要犹豫,询问有关该项目的任何问题!
谢谢你。
* 支付关税将是购买者的负担。
* 我们是 Products Japan 集团。
■ Lesen Peniaga Barang Terpakai
Nombor 308861705495
■ Jumlah
EXC+4
■ Penampilan
Penampilan itu indah,
calar kecil dari penggunaan biasa.
Ia menunjukkan tanda-tanda penggunaan.
*Sila semak foto.
■ Optik
Keadaan cantik.
Tiada kabus.
Tidak ada kulat.
Tiada calar.
Terdapat pemisahan pada elemen belakang.
* Ia adalah penilaian memandangkan tahun pembuatan.
* Tiada masalah apabila kami menjalani penggambaran ujian.
■ Berfungsi
Ia berfungsi dengan betul.
■ Barangan Berhimpun
Tudung Depan
Cap Belakang
Apa yang anda boleh lihat dalam gambar akan dimasukkan ke dalam satu set pakej.
Sila rujuk gambar untuk butiran lanjut.
Sila semak gambar dan jangan teragak-agak untuk bertanya sebarang soalan mengenai item tersebut!
Terima kasih.
* Pembayaran duti kastam akan menjadi beban pembeli.
* Kami adalah kumpulan Produk Jepun.
eBay
Shopee Malaysia
Shopee Singapore
Lazada Malaysia
Lazada Philippine
Lazada Singapore
Coupang
11st
Smart Store